Kawasaki to sponsor Stunt Champion Lee Bowers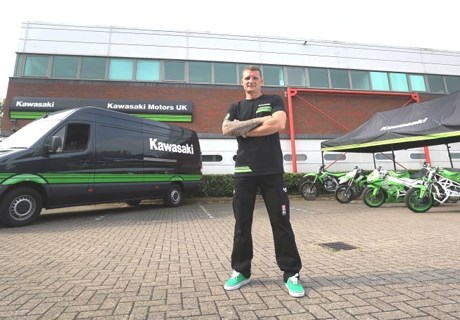 Current UK and Ireland motorcycle stunt champion, Lee Bowers, is to be officially supported by Kawasaki Motors UK.

The 34 year old professional stunt rider has used Kawasaki machinery for the past five years and is now expanding his repertoire to include both on-road and off-road machinery with the help of the iconic Japanese motorcycle brand.

Having mastered the largest range of stunts of any rider currently competing in the UK, Bowers is already talking about the "next level" of his professional endeavour making the link with Kawasaki all the more logical.

"I've dedicated myself 100% to this lifestyle", commented Bowers.  "I don't drink or smoke and train every day trying to perfect new tricks and make the routine the best it can possibly be. I need as much seat time as possible and work the bikes real hard.

From my personal experience, the Ninja ZX-6R and KX range of off-road bikes are the best out there for performance and reliability. We've not let anyone down at a show so far and don't intend to in future. The sponsorship from Kawasaki is mega and the exposure that it will create is just what I need to push me to the next level in terms of skill and professionalism".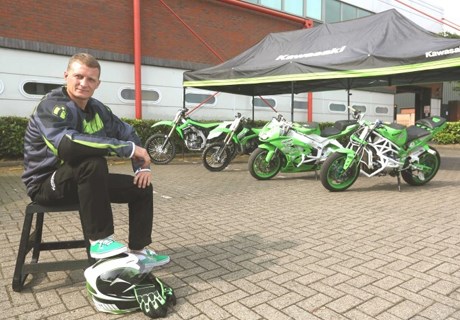 For Kawasaki, Marketing & Brand Development Manager, Mark Spiller, observed that the link with Bowers is a tantalising prospect.
"We first encountered Lee at a Kawasaki dealer event and were immediately impressed with his crowd pleasing ability and dedicated approach. The decision to sponsor someone who is obviously so skilful and enthusiastic about Kawasaki products was easy to take. Naturally we are hoping that, via our support, more and more people witness his amazing act and get an insight into the exciting world of Kawasaki".